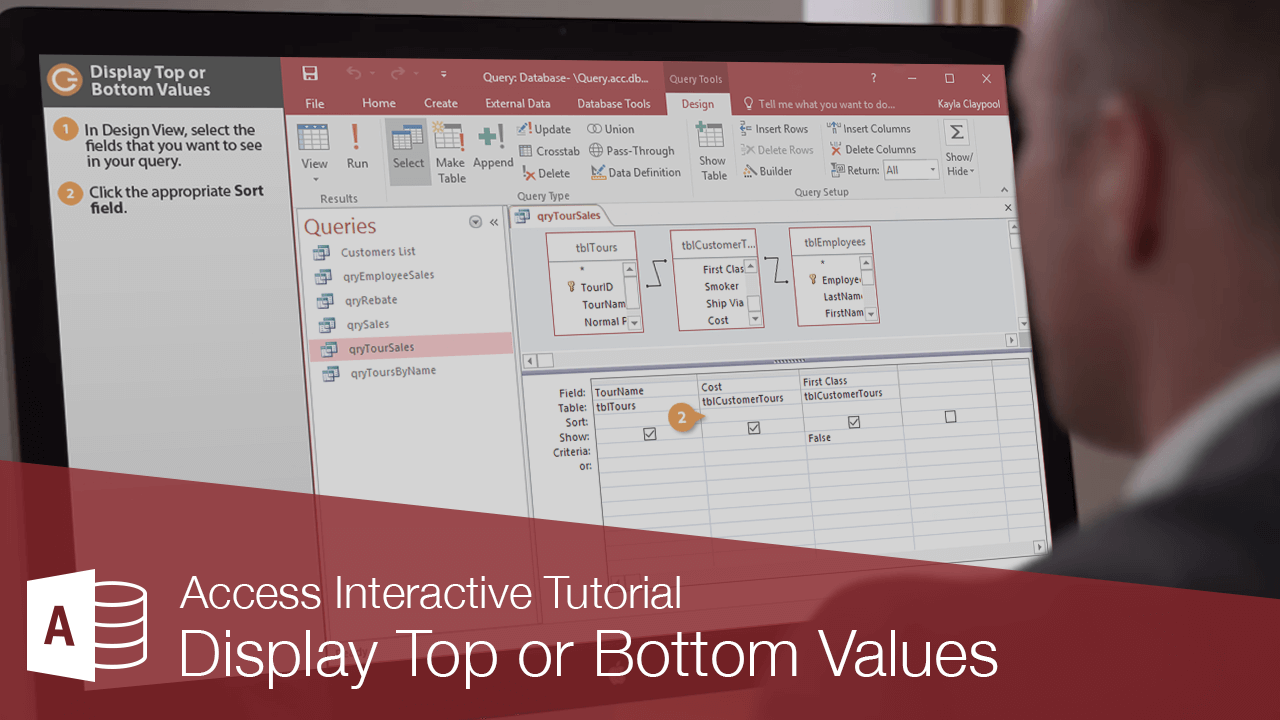 If all you care about is the highest or lowest values in a query, you can display only these records. For example, you could display the ten largest or smallest orders in the Invoices table. If you're working with dates, you can display the most recent or oldest results.
Click the appropriate Sort field.

The Sort row works a little differently when you're using Top or Bottom values:
Ascending: Displays the bottom values.
Descending: Displays the top values.
Save and run your query.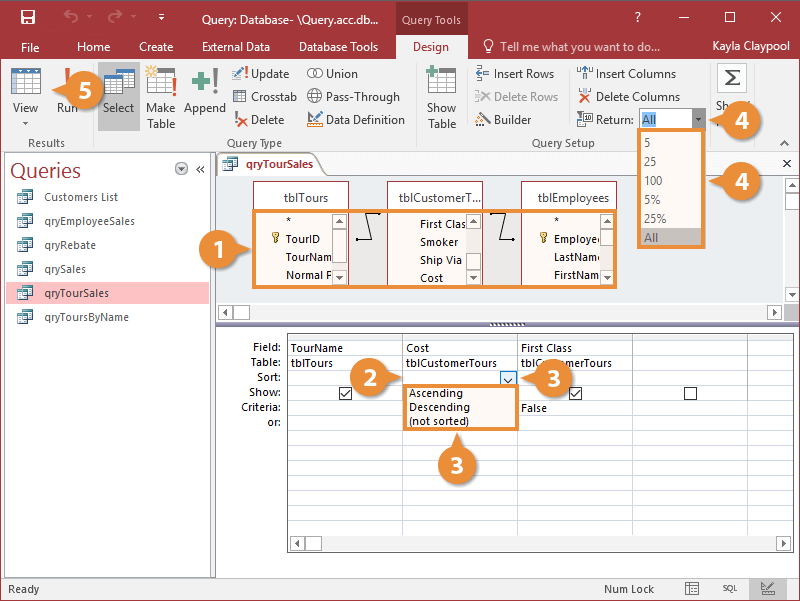 Access displays the results of the query.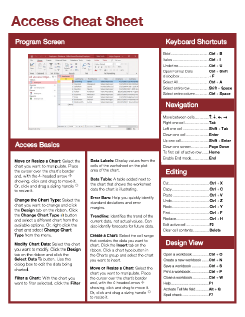 FREE Quick Reference
Click to Download
Free to distribute with our compliments; we hope you will consider our paid training.