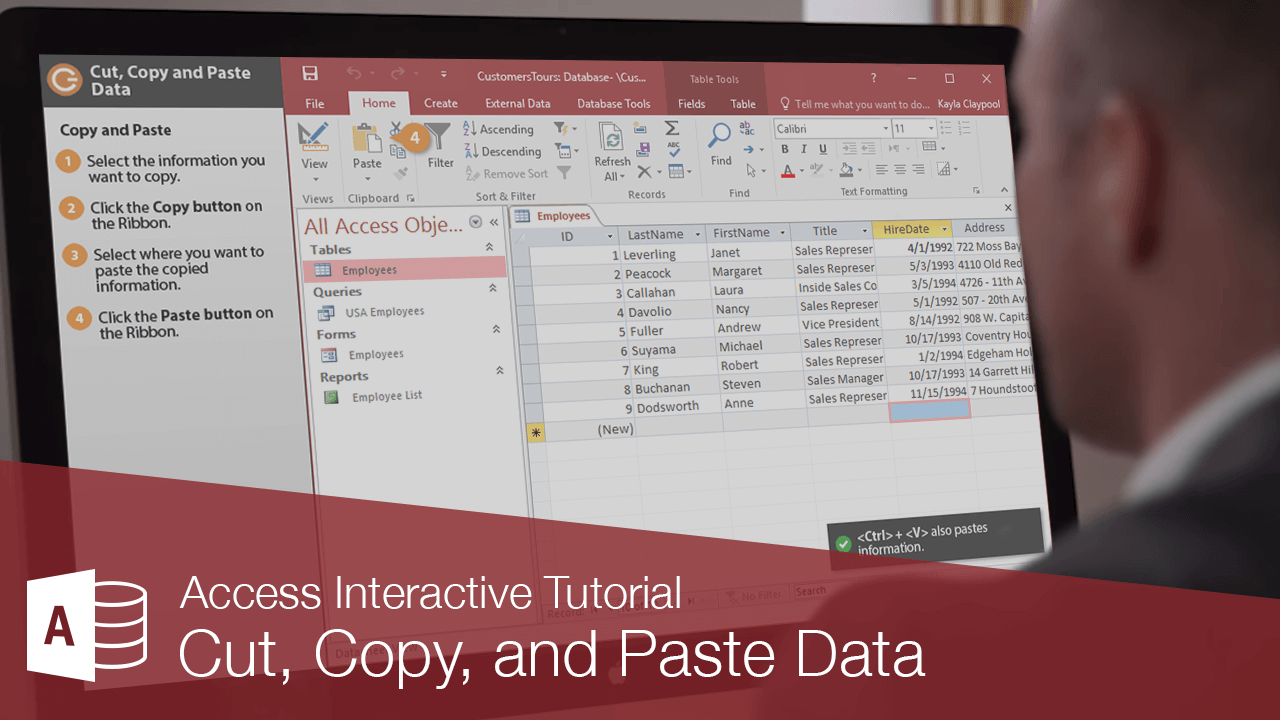 In Microsoft Access, you can cut, copy, and paste any of the following items: text, records, database objects (tables, queries, forms, and reports), or controls (such as text boxes and labels on forms and reports).
Cutting and pasting information is almost the same as copying and pasting text.
Select the information you want to cut.
Click the Cut button on the ribbon.

You can also cut text by pressing Ctrl + X.

Select where you want to paste the information.
Click the Paste button on the ribbon.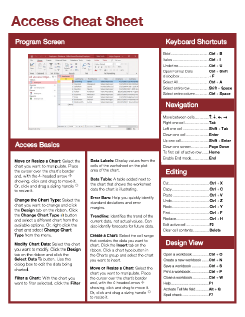 FREE Quick Reference
Click to Download
Free to distribute with our compliments; we hope you will consider our paid training.