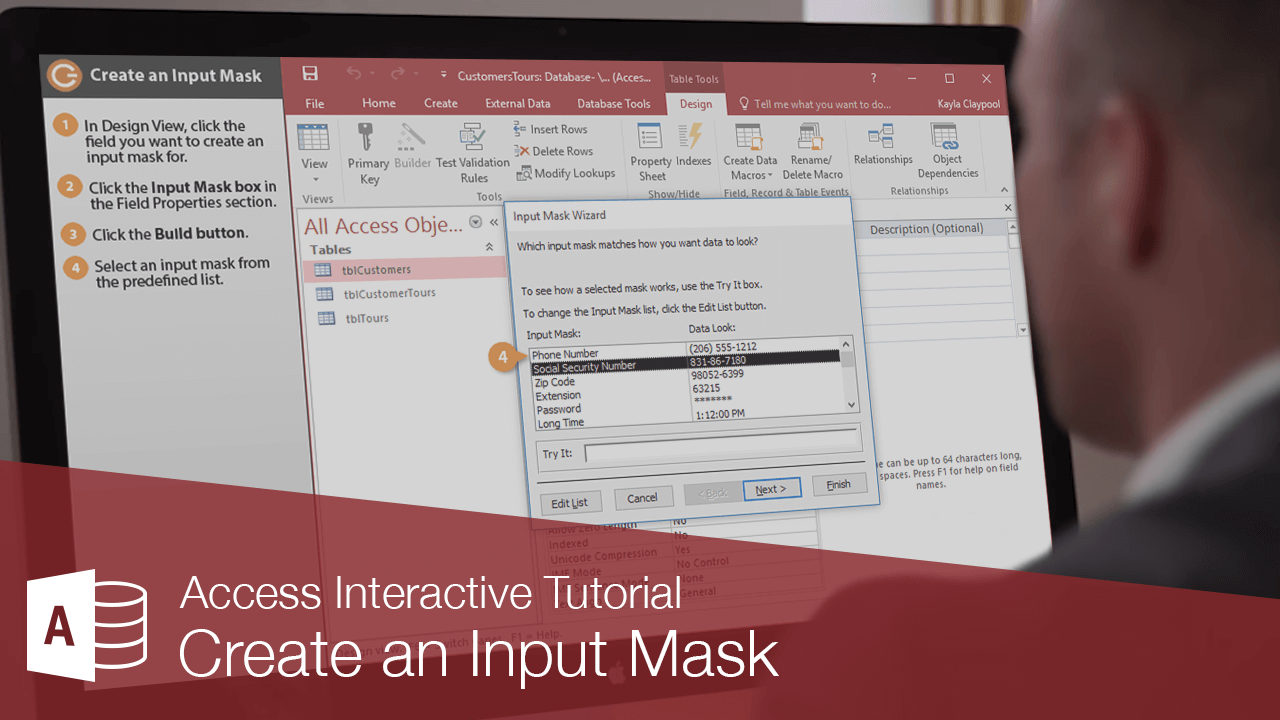 An input mask limits the amount and type of information. You have probably already seen an example of an input mask on an ordinary paper form—the type of form that wants you to write down your phone number or Social Security Number a certain way and thus provides you with a guide like (___) ___ - _____ or ____-___-______. Look familiar? That's an input mask, pure and simple.
There are two ways to create an input mask:
Use the Input Mask Wizard to create the input mask for you (the fast and easy way). The only problem with the Input Mask Wizard is that it can only help you create input masks for phone numbers, Social Security Numbers, ZIP codes, and date and time fields.
Create the input mask yourself by typing a series of characters in the Input Mask box (the more difficult way). If you want to use this method, refer to the table at the end of this lesson to see what you have to enter in order to create an input mask.
Now, whenever you enter data into the Phone field, the input mask will appear to guide you.
Input Mask Characters
Character
Description
Character
Description
0
Numbers 0 to 9 required; plus and minus signs not allowed.
&
Character or space required.
9
Numbers 0 to 9 optional.
C
Character or space optional.
#
Number, space, plus or minus sign optional.
<
Converts the following characters to lowercase.
. , : ; - /
Decimal point, thousands, date, and time separators.
>
Converts the following characters to uppercase.
A
Letter or number required.
!
Displays characters from right to left, rather than left to right.
a
Letter or number optional.
\
Displays the following input mask character. For example, \* would display *.
L
Letters A to Z required.
Password
Displays an asterisk ( * ) for each character you type.
?
Letter or number optional.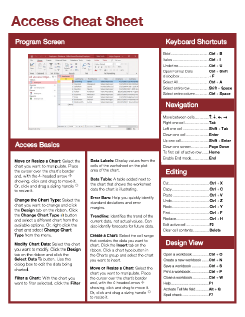 FREE Quick Reference
Click to Download
Free to distribute with our compliments; we hope you will consider our paid training.