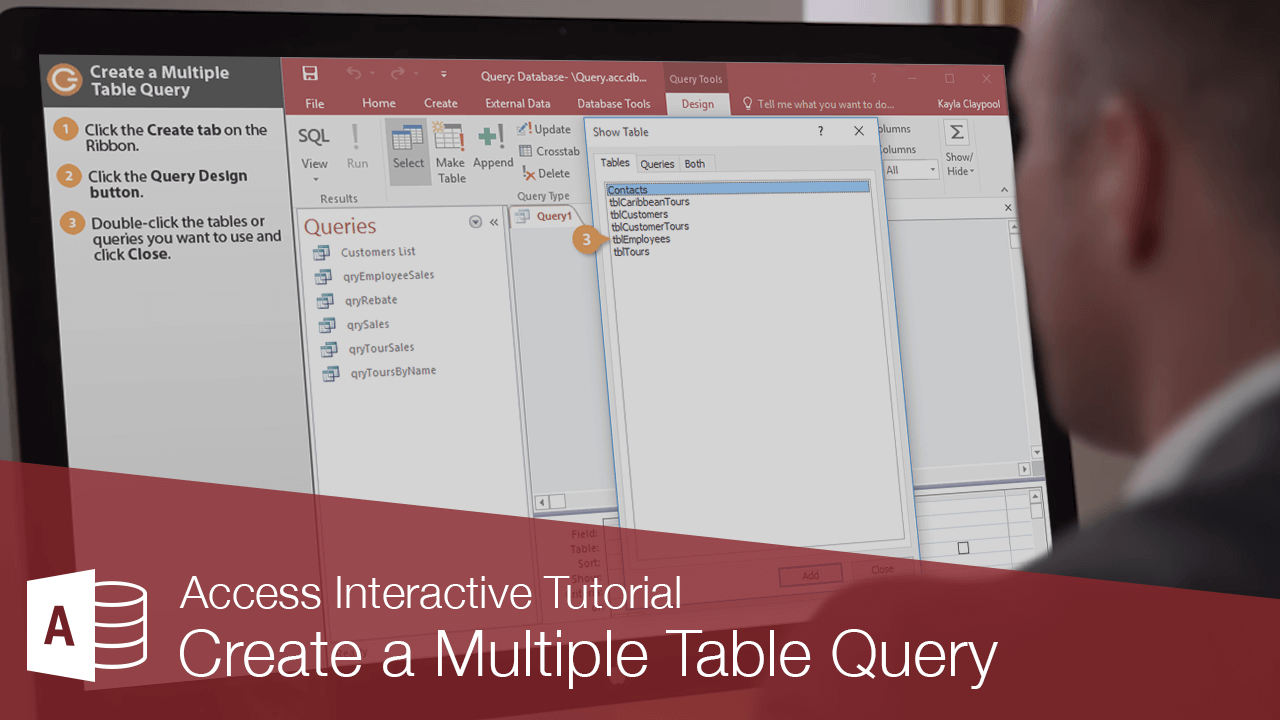 Just like it sounds, a multiple-table query blends together information from two or more related tables. The main difference between a multiple-table query and a single-table query is that with multiple-table queries, Access creates a link between related tables.
Click the Query Design button.

Double-click the tables or queries you want to use and click Close.

If two tables are related, Access will automatically connect their common fields with a join line. If the tables aren't related you will have to manually join the tables by dragging a field from one table's field list to the matching field in the other table's field list.

If necessary, join the fields between tables.

To remove a join line, click the join line and press Delete.

Double-click each field you want to include in the query.

You can also add fields to a query by dragging the field from the field list onto the design grid.

Next you need to specify any criteria for the query.

Click the Save button.

Click the Run button.

Access displays the results of the query.