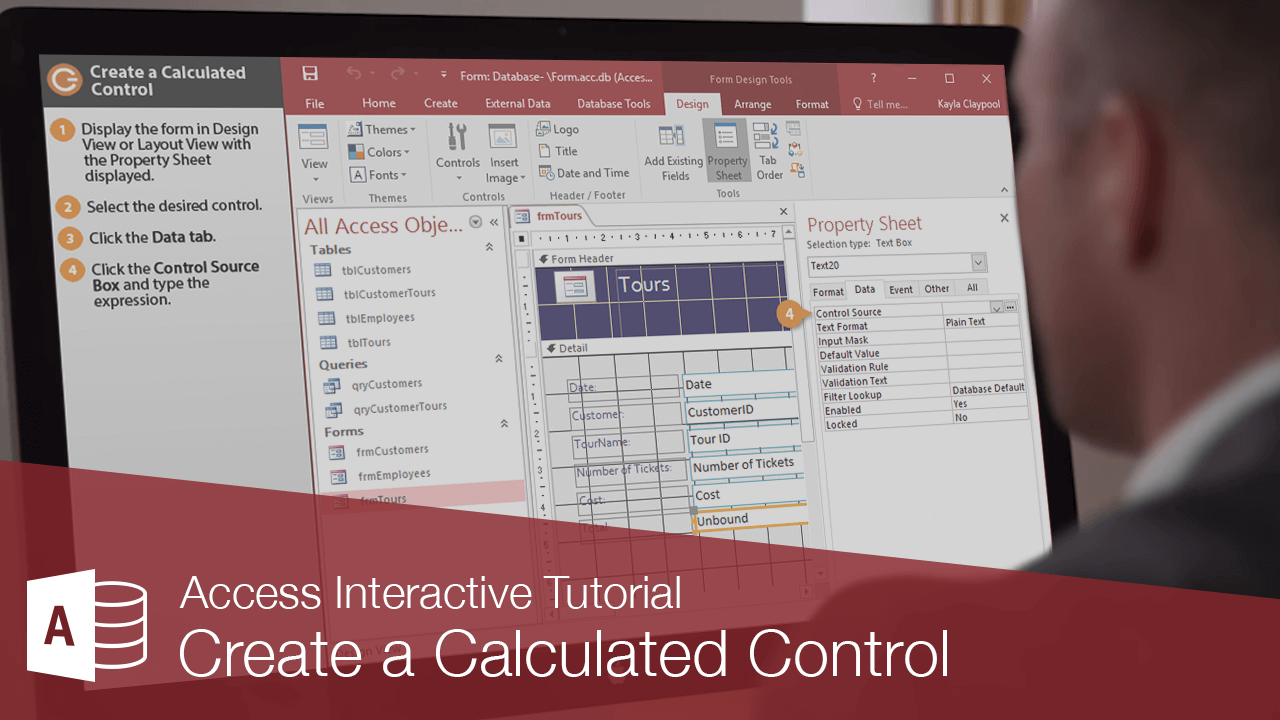 A calculated control is an unbound control that displays arithmetic computations on a form. You create calculated controls by entering an expression (or formula) to perform the calculation in the control's Control Source property.
Expressions start with the equal sign (=), which tells Access that you want to perform a calculation.
Next, you must specify the values you want to calculate.
Finally, expressions must contain the arithmetic operators, or function names you want to use to calculate the values.
For example, the formula =[Cost]*[Commission] would multiply the values in the Cost and Commissions fields.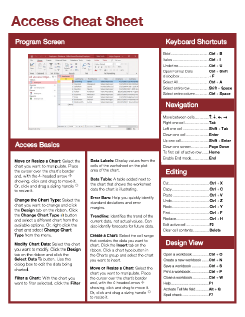 FREE Quick Reference
Click to Download
Free to distribute with our compliments; we hope you will consider our paid training.