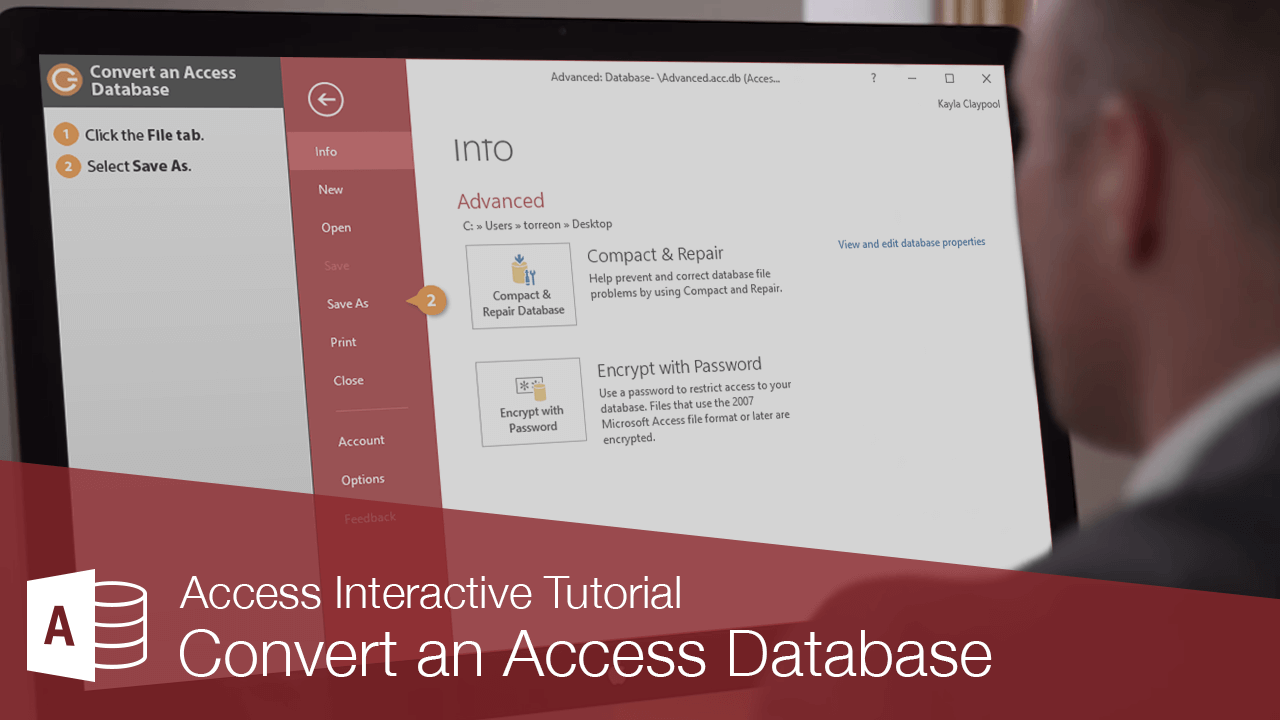 If you're working with a database created in a previous version of Access, you can convert it to the 2007/2016 file format to take advantage of the new features. You can also convert from the Access 2016 format to older versions of Access.
File tab.

An Access 2016 file (.accdb) can only be opened in Access 2007/2016 and not earlier versions of Access so make sure everyone who uses the file is running the correct version before you convert it.

Not all Access 2016 files can be converted to an earlier format. If the database contains new 2016 features such as attachments, multi-valued fields, offline data, or links to some external files, Access may not be able to convert the file.
Click the Save As button.

If you have any open database objects, you'll see a message telling you to close them. Click Yes. If Access is unable to convert the file, you'll also see that message at this point.

Save.

A copy of the database is made and opens, while the original database is closed.

FREE Quick Reference

Click to Download

Free to distribute with our compliments; we hope you will consider our paid training.