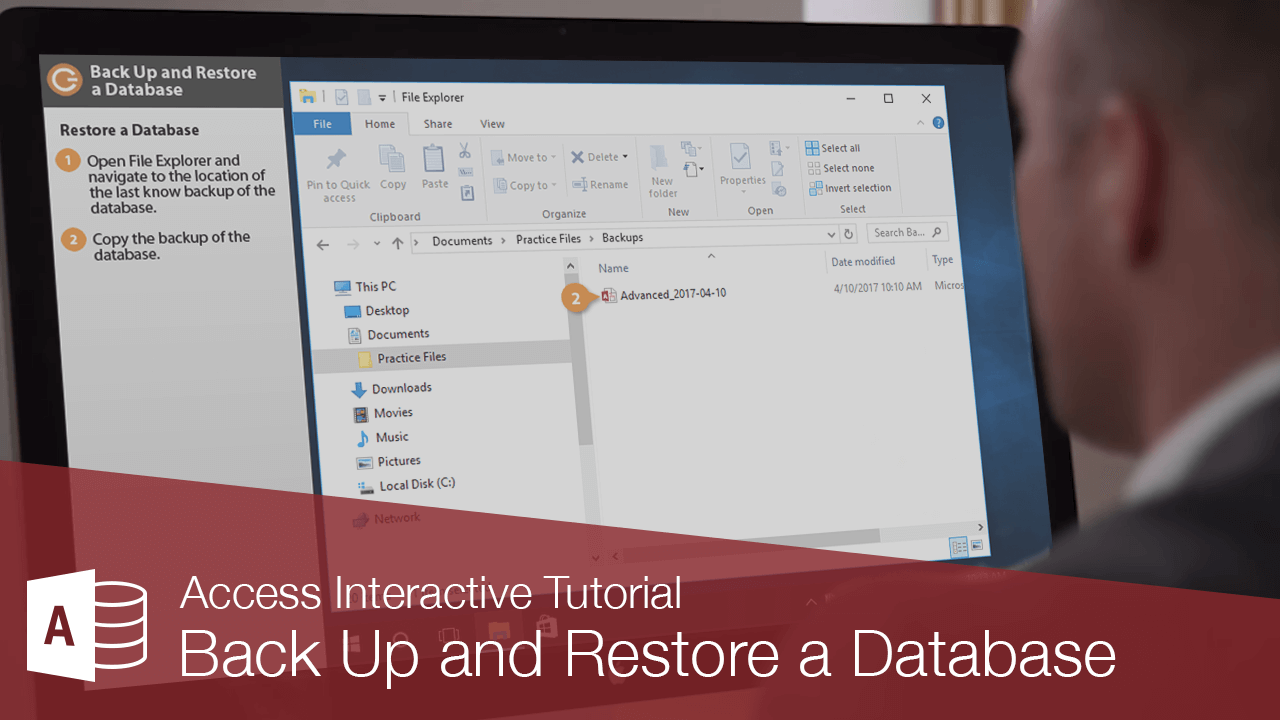 You can create a backup copy of your database in case of a system failure or if the Undo command isn't enough to fix a mistake.
It's important to back up your database on a regular basis, as without one you can't restore corrupted or missing objects.
Open the database you want to back up and click the File tab.

Click Save As.

The Save As dialog box appears. Here you can specify where you want to save the backup.

Click Save.

Access creates a backup copy of the database.

When you restore a whole database, you replace a database file that is damaged, has data problems, or is missing completely with a backup copy of the database.

Copy the backup of the database.

The backup of the database appears.

FREE Quick Reference

Click to Download

Free to distribute with our compliments; we hope you will consider our paid training.