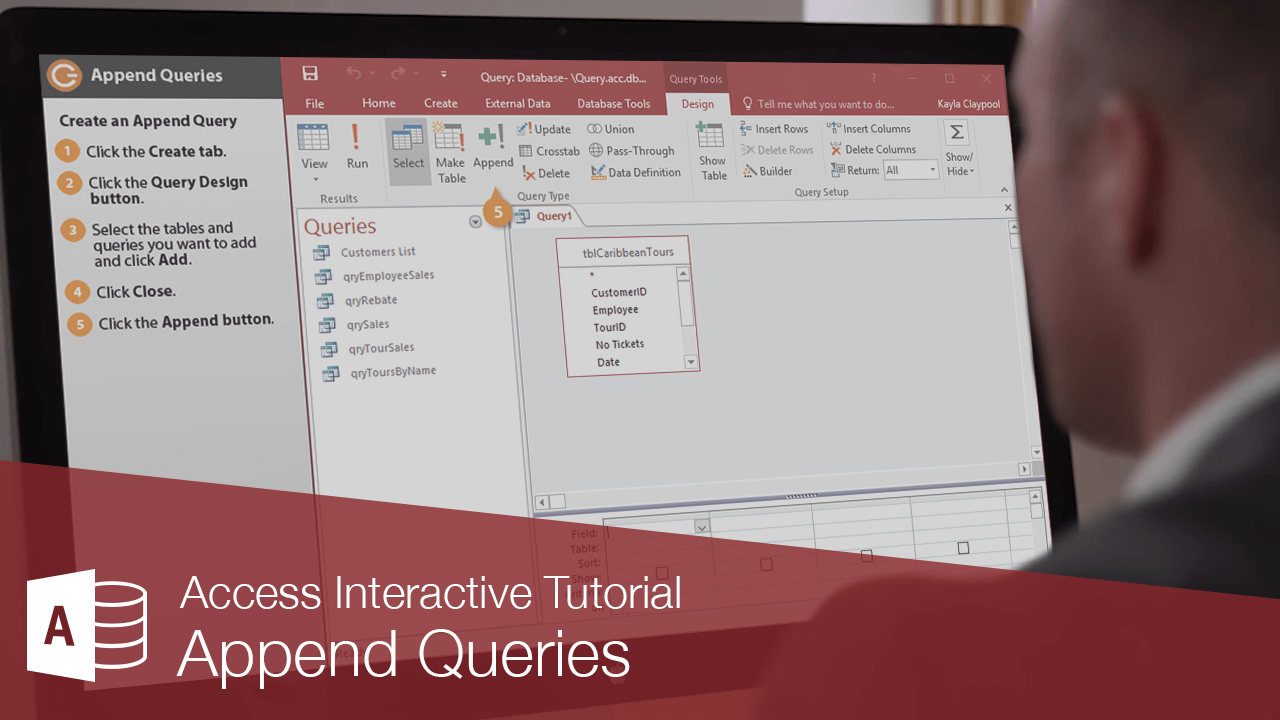 An Append query takes a group of records from one or more tables or queries in your database and adds them to another table. Append queries are especially useful for importing information into a table. There are several rules that you must follow when using an append query:
The appended data must meet the data validation and referential integrity rules of the table to which it is being added.
The appended data must have its own unique primary-key values. If the primary-key field in the table to which the data is being added is an AutoNumber field, do not append that field— Access will generate new numbers for the new records.
The type of data in the records you're adding must match the type of data in the table to which you're adding them.
As with any action query, you should always preview the results in Datasheet View first.
Access adds the records.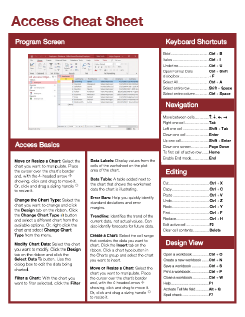 FREE Quick Reference
Click to Download
Free to distribute with our compliments; we hope you will consider our paid training.