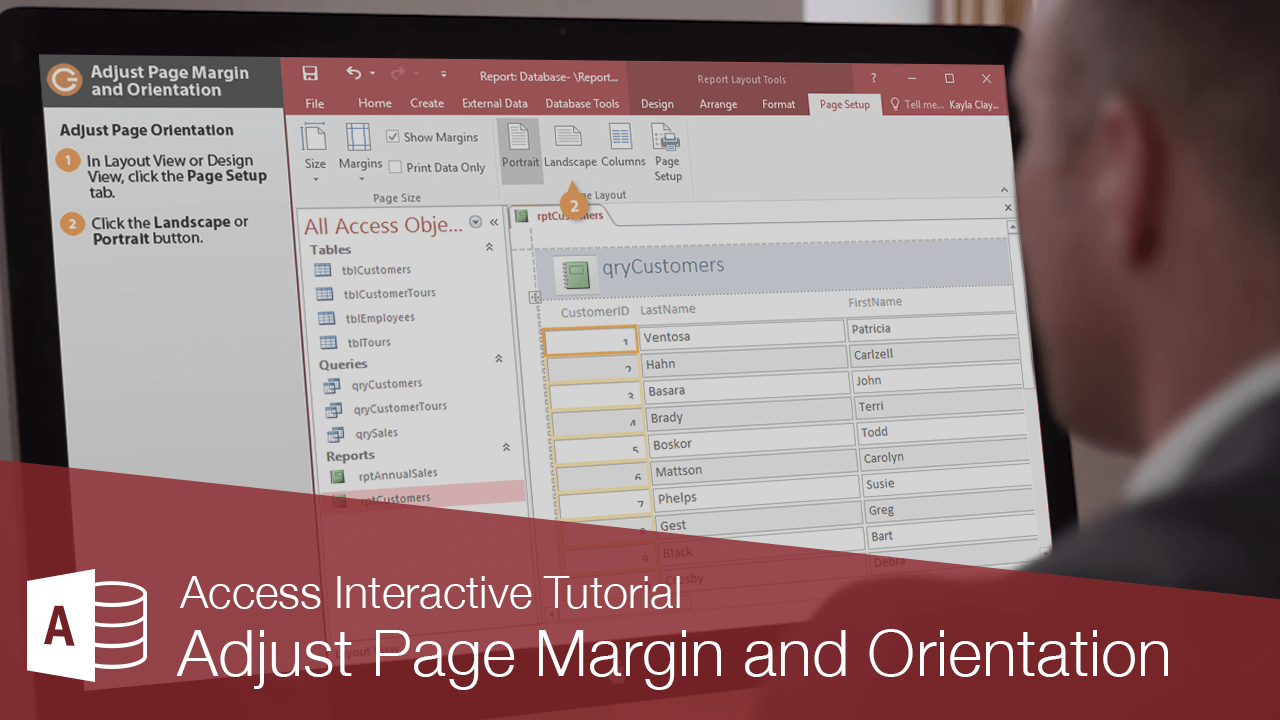 You are probably familiar with margins, or the empty space between the text and the left, right, top, and bottom edges of a printed page. The default margins for a report are .25 inches at the top, bottom, left, and right. This lesson will go over how to adjust the margins of your report. You will also learn how to change the page orientation.
There are many reasons to change a report's margins:
To make room for more data.
To add some extra space if you're binding a document.
To leave a blank space to write in notes.
Click the Control Margins button.

Here, you have a few choices for margin size: Normal, Wide, or Narrow (the default choice).

Select a margin option.
If you want to fine-tune the margin size, click the Page Setup button on the Page Setup tab, click the Print Options tab, and enter the exact top, bottom, left, and right margin sizes you want to use.
Everything you print uses one of two different types of paper orientations: portrait and landscape. In Portrait orientation (the default for Access reports), the paper is taller than it is wide. In Landscape orientation, the paper is wider than it is tall.
You can also change the size of the page from the default Letter size. Click the Size button in the Page Size group and select a size.
The page's orientation changes.
It's always a good idea to preview your report to see how it'll appear once it's printed.
Click the File tab.

You can also print preview a report by clicking the Home tab on the ribbon, clicking the View button list arrow in the View group, and selecting Print Preview. Or, click the Print Preview button on the Status bar.

Access displays the report as it will look when printed.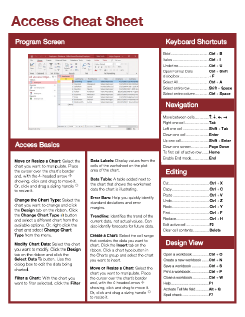 FREE Quick Reference
Click to Download
Free to distribute with our compliments; we hope you will consider our paid training.