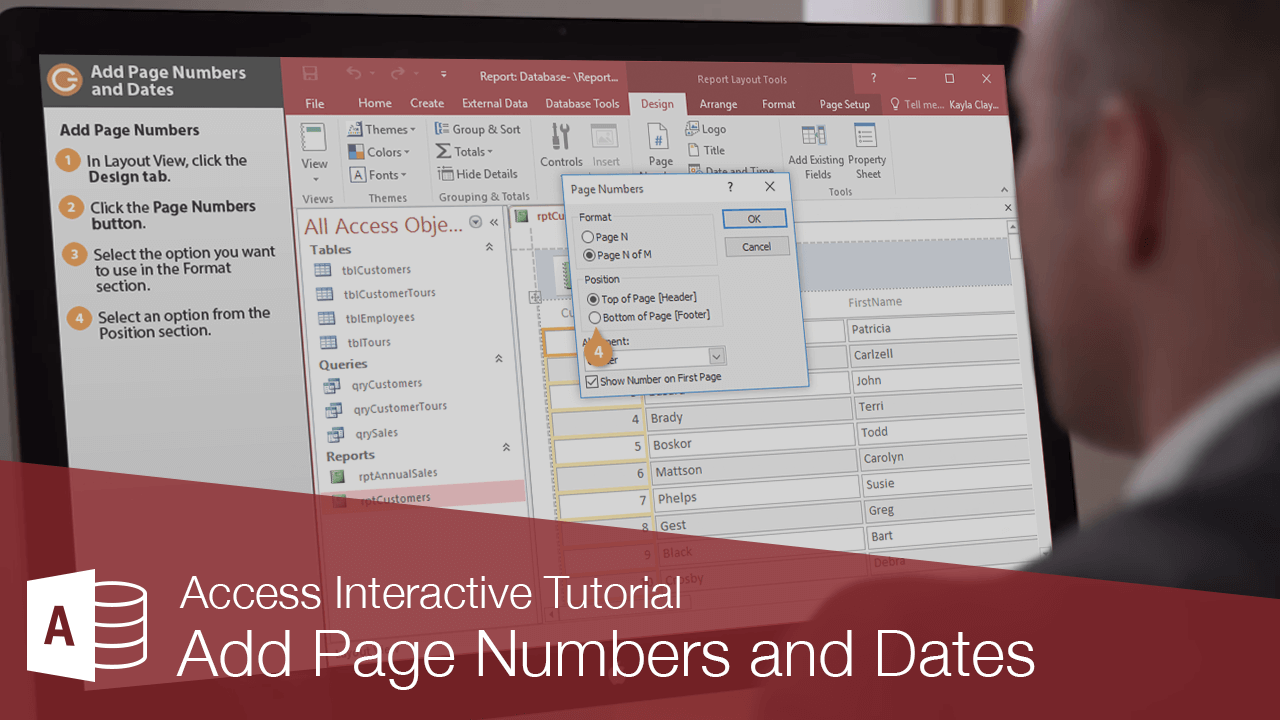 Reports that are several pages long often have text at the top, known as the header, or bottom, known as the footer, of every page. It can be especially helpful to add the page number and date to a report's header or footer.
The Page Numbers dialog box appears, giving you several choices for formatting the page numbers:
Page N: Displays only the page number (for example, "Page 5.")
Page N of M: Displays the page number and the total number of pages (for example, "Page 5 of 15.")
You can add a page number or date the same way in Design View.
Next you need to specify where on the page you want the page number to appear—at the top or bottom of the page—and how you want the page numbers aligned.