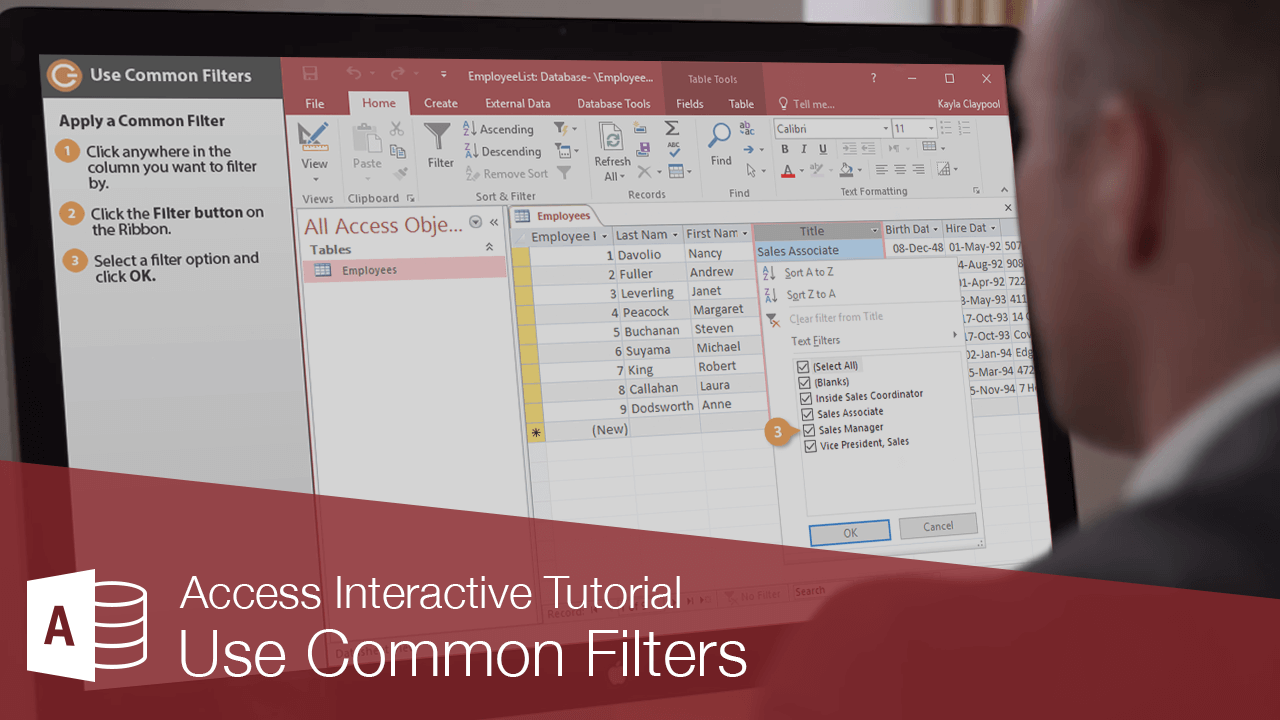 Sometimes you may want to see only certain records in your table. By filtering a table, you display only the records that meet your criteria. There are several filter methods:
Common Filters: Commonly used filters are available on a menu, making it easy for you to quickly use these predefined filters.
Filter by Form: Here you type your filter criteria into a blank form that contains all the field names in the table. This works well if you have more than one criterion.
Advanced Filter/Sort: The most powerful and complicated filter method.
Click the Filter button on the ribbon.

There are two ways to filter:

Use the check box list: This contains all the values in that column. Uncheck a box to filter out a particular value, or leave a value checked to include it in the filtered table.
Use the Data Type filters: These allow you to enter a filter criterion in the Custom Filter dialog box. For example, if you select Equals and enter Johnson, Access will filter out all records except for those with Johnson in that field.
You can also apply a filter by right-clicking the field value you want to filter by. Select one of the predefined filter options at the bottom of the contextual menu or point to [Data type] Filters and select an option from the submenu.
Once you no longer need a filter, you can easily remove it.
Click the Advanced Filter Options button.
Select Clear All Filters.

You can also clear a filter by clicking in a filtered column, clicking the Filter button on the Home tab, and selecting Clear filter from [field].
All data is once again displayed.
To unapply/reapply a filter (without clearing it), click the Home tab on the ribbon and click the Toggle Filter button in the Sort & Filter group. Or, click the Filtered/Unfiltered button at the bottom of the window in the Record Selector bar (labeled No Filter when all filters have been cleared).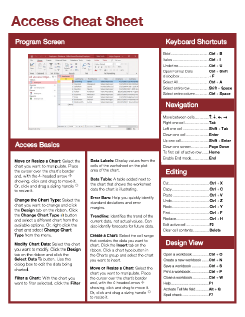 FREE Quick Reference
Click to Download
Free to distribute with our compliments; we hope you will consider our paid training.