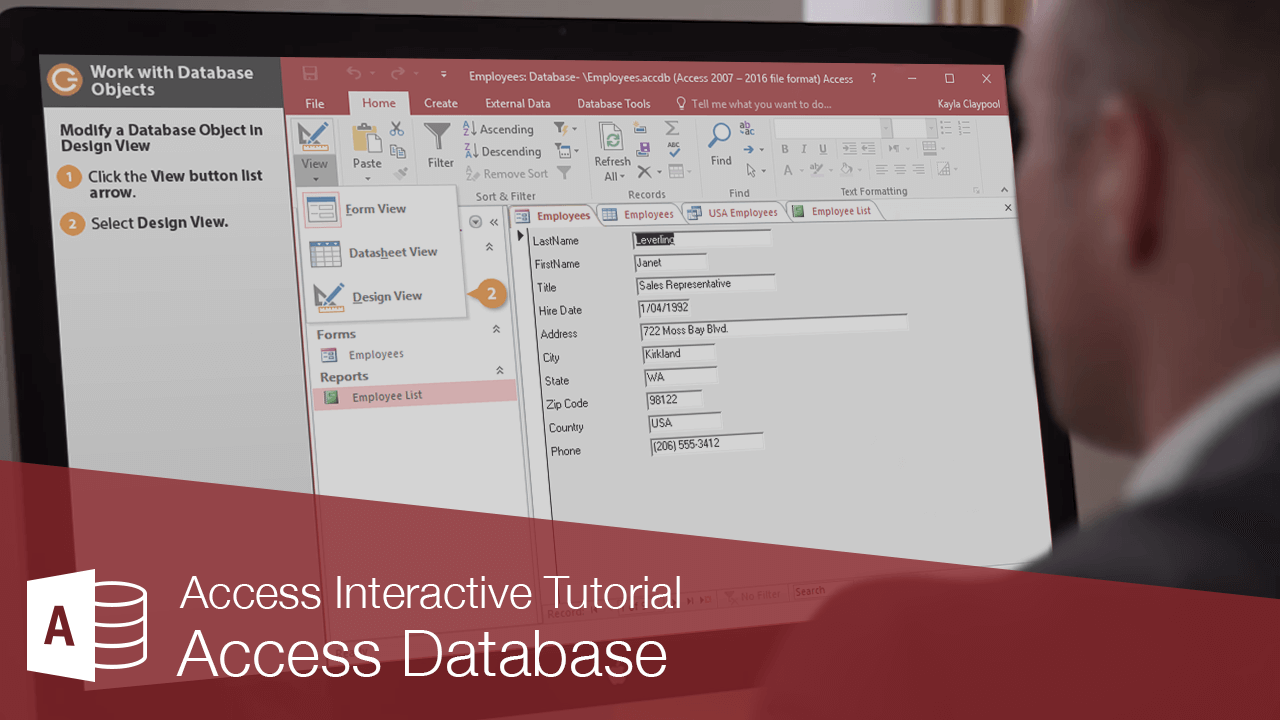 Think of the Navigation Pane as the mission control center for an Access database. You use the Navigation Pane to open and manage the different types of objects in your database.
Click the arrow button at the top of the Navigation Pane to select the type of object(s) you want to display.

The Navigation Pane can display different types of Access objects. You can change the view settings to view all the database objects in this database.

Select Object Type and make sure there's a check mark next to All Access Objects.
The Navigation Pane contains buttons for each type of database object.
Double-click an object in the Navigation Pane.
The object appears on the screen as a tabbed item.
As you open additional objects, they stack on top of each other in the same window. To bring a different object to the top, where it's visible, click its tab.
If you have multiple objects open, you can use the tabs to switch between objects.
Click the tab for the object you want to display.
Click the View button list arrow.
Select Design View.

You can also modify a database object in Design view by right-clicking the object's tab and selecting Design View from the contextual menu.
Click the object's Close button in the upper-right corner of the window.
The object closes. Remember, closing an object is different than closing the entire database.
In the Navigation Pane, right-click the object that you want to rename.
Select Rename from the contextual menu.
Type a new name and press Enter.
The object is renamed.
Select the object you want to delete in the Navigation Pane.
Press the Delete key.
Click Yes to Confirm the deletion.
The object is deleted.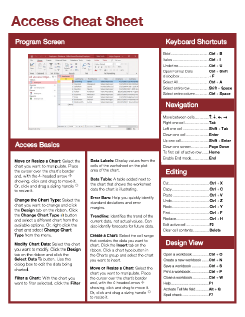 FREE Quick Reference
Click to Download
Free to distribute with our compliments; we hope you will consider our paid training.