Security Basics
Learn by doing—not watching—with interactive simulations.
Course Includes
Certificate of Achievement
Interactive Tutorials
Skills Assessments
What you'll learn:
Protect confidential information by using strong passwords.
Learn to identify and prevent threats to your computer and data.
Backup and secure your files.
Browse online safely and securely.
Try sample lessons in the course outline shown below!
Proven Learning Method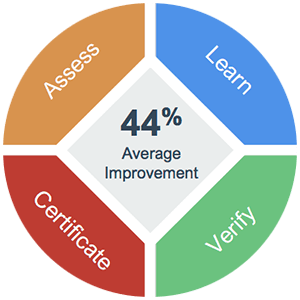 Skill
Assess
Learn
Verify
Improvement

Security Basics

Complete Course to Display Score

Security Risks

Click To Try

Not Started
Not Started
Not Started

Confidential Information

Choose a Password

Viruses, Malware, and Spyware

Safely Install Software

Email and Phishing

Use a Firewall

Protect Your Computer's Data

Backups

Network Security

Browse Securely

Social Media