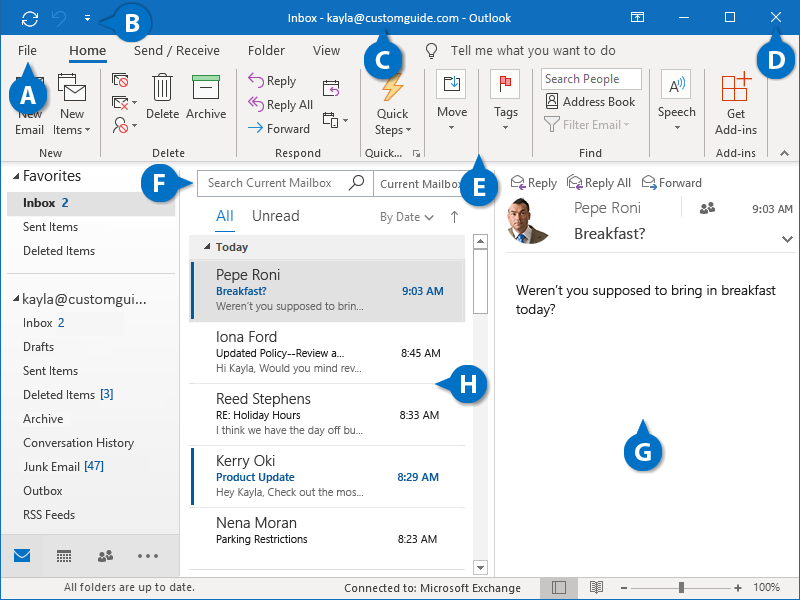 There is a lot going on with the Outlook program screen, so this lesson will help you become more familiar with it. Review the labeled items in the images below, then refer to the tables to see what everything does.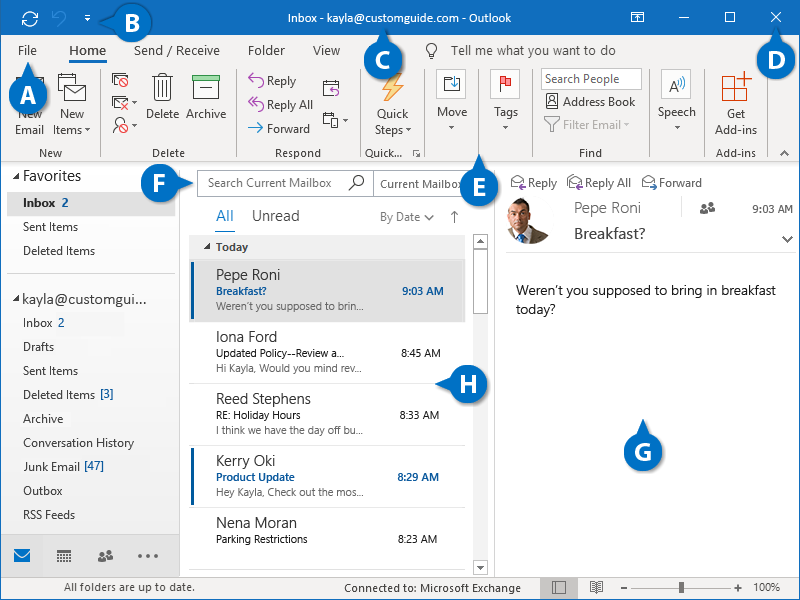 Outlook Program Screen

A

File tab: Contains basic file management commands.

B

Quick Access Toolbar: Contains frequently used commands.

C

Title bar: Displays the program and the name of the current item.

D

Close button: Closes Outlook.

E

Ribbon: Contains buttons used to execute commands.

F

Search: Search the current view using keywords.

G

Reading Pane: Displays the contents of the selected messages.

H

Inbox: Lists all your emails; can be arranged according to your specifications.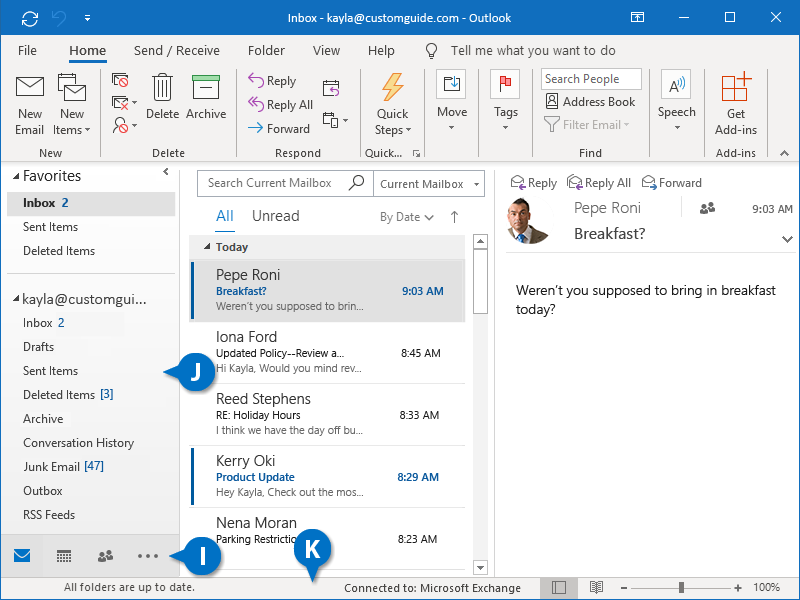 Outlook Program Screen

I

Navigation Bar: Contains links to other parts of Outlook; the current view appears in blue.

J

Folder Pane: Navigate to other folders.

K

Status bar: Displays information and reminders about Outlook items; right-click to change what is displayed.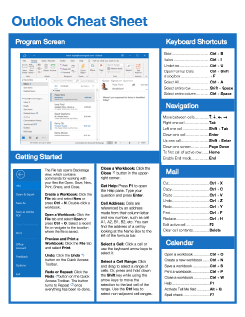 FREE Quick Reference
Click to Download
Free to distribute with our compliments; we hope you will consider our paid training.