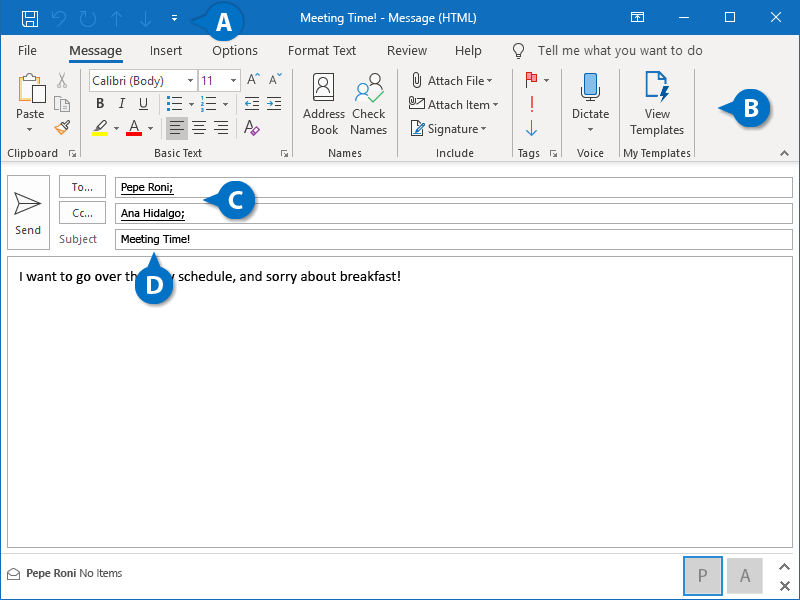 There are a lot of options and actions available when you compose emails. For example, you can attach photos and files, add font formatting, and specify the message's importance. The message window appears when you start composing an email. This lesson explains the layout of the message window in more detail.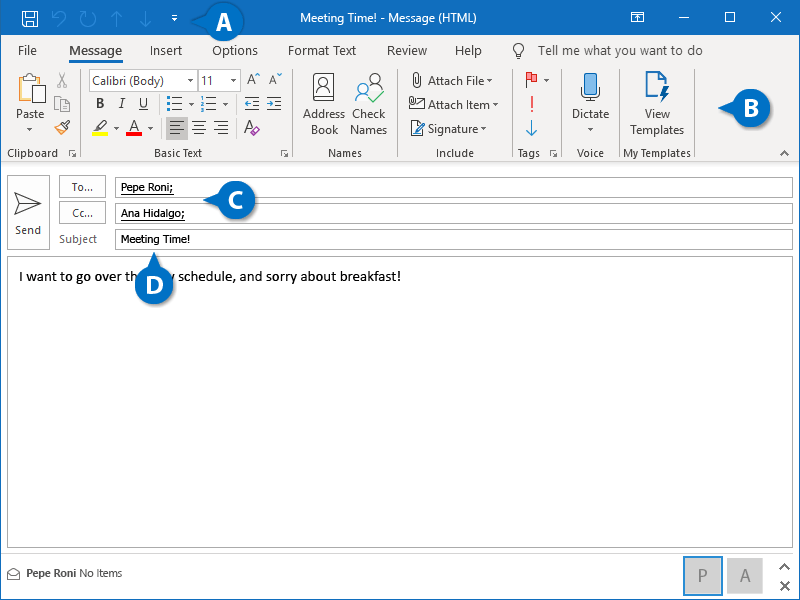 Message Window

A

Quick Access Toolbar: Access common commands such as Save, Undo, and Redo.

B

Ribbon: Use the buttons contained here to execute commands.

C

Recipients: Enter the email addresses of recipients in the To, CC and BCC fields.

D

Subject Line: Enter a message title here so that recipients quickly know the reason for your email.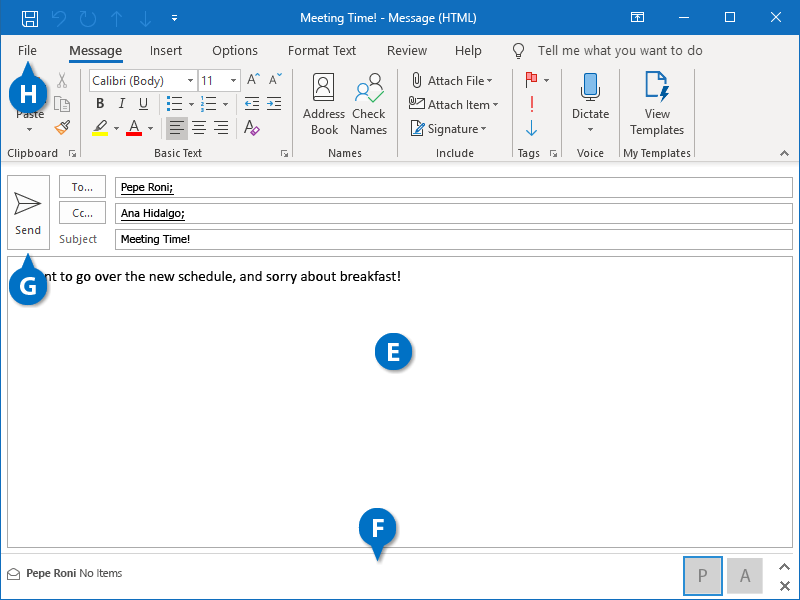 | | | | |
| --- | --- | --- | --- |
| E | Message Area: Type your message here. | G | People Pane: View information about the people associated with the message. |
| F | Send button: Click the Send button to send an email once you've finished composing your message. | H | File tab: Click here to access Save, Print, Permissions, Properties, and other options. |