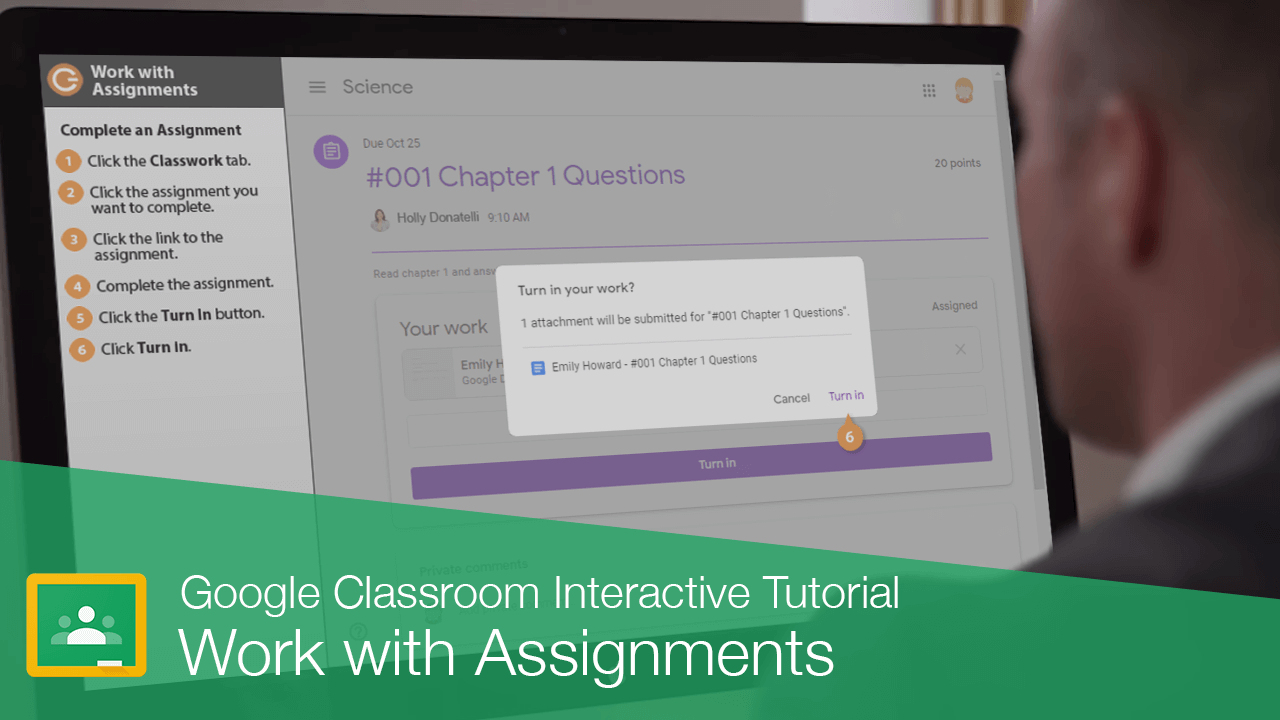 One thing you'll commonly do in Google Classroom is complete assignments. Let's check out how.
Remember, all of your assignments can be found on the Classwork page.
This page shows everything you need to complete. It could be an assignment, a question, or class material, but they're all completed in a similar way.

The pop-up lets you know that the assignment will be turned in as an attachment.
You now see the assignment is turned in and if you want, you can click the assignment from here to see your responses. If your teacher has allowed it, you will see an Unsubmit button and you can make changes before the due date.
Now we saw how to view all of our assignments, but there's also a way to check the status of your assignments.
Click the Classwork tab.
Click the View your work button.
Here you get a snapshot of everything that has been assigned, the due dates, and, in the right column, what the status is. The status could be turned in, missing, assigned, or the grade you received on the assignment.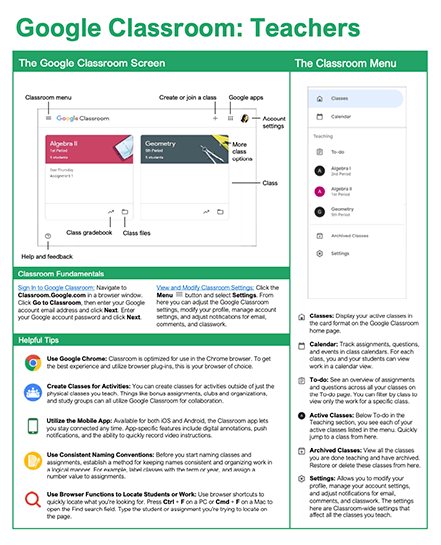 FREE Quick Reference
Click to Download
Free to distribute with our compliments; we hope you will consider our paid training.