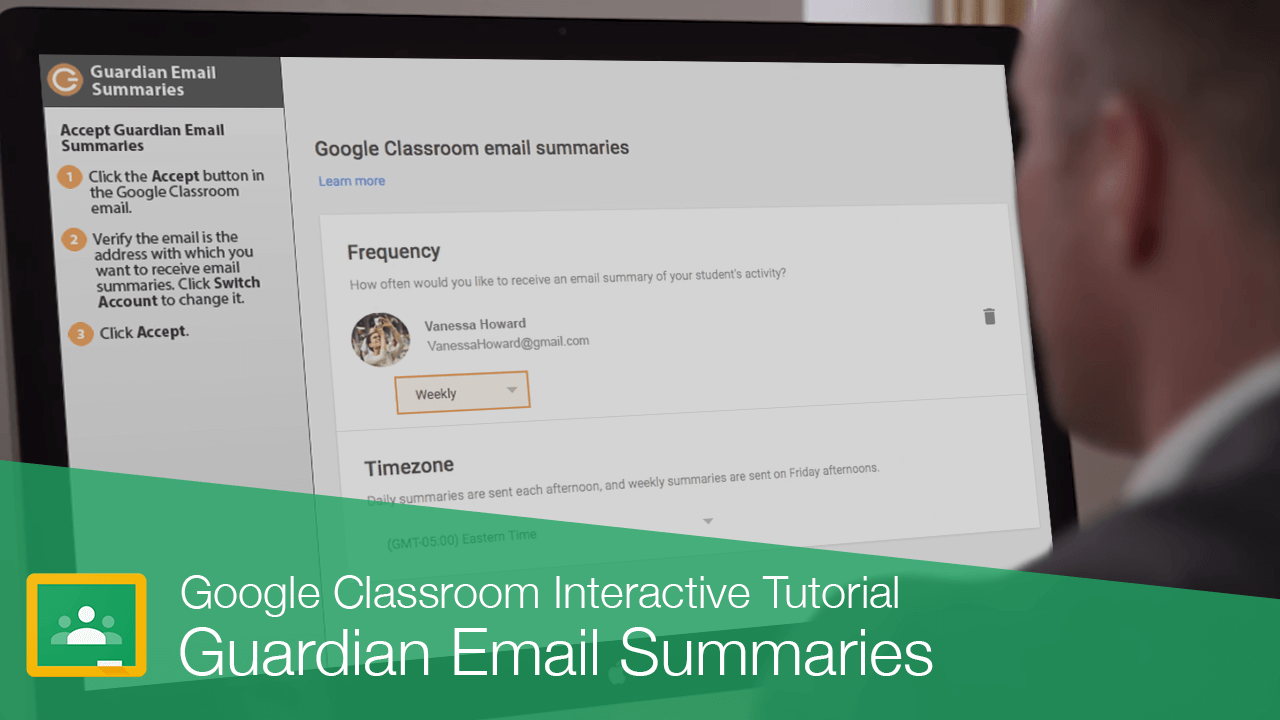 As a Guardian, you can stay up-to-date with a student's progress through email summaries. When a teacher adds you as the guardian, you will receive an email that looks like this.
Click the Accept button in the Google Classroom email.

Here, you need to verify this is the correct email address to receive summaries.

Verify the email is the address with which you want to receive email summaries. Click Switch Account to change it.

A Google account isn't required to get the summaries. If you don't have one, you can click Accept and automatically get a weekly summary. You just won't be able to change any of the settings. These accounts are free if you want to set one up at Google dot com.
You are brought to the Google Classroom email summaries page where you have the ability to change the frequency to weekly, daily, or no summaries. You'll also want to verify the time zone is correct so you get them at the right time.
Once summaries are accepted, you'll start getting emails. You'll first see any work from last week that's missing, then work that's due next week, followed by class activity broken down by subject.
Each of the student's teachers will decide whether or not to turn on summaries. You only need to accept summaries once. After you've accepted, the summary will include updates from any future classes that have summaries enabled.
For example, the student might have 6 classes, but only 4 of the teachers choose to send out summaries. Only one of the teachers needs to add you as a guardian. Once you're added, your summary will automatically include updates for all 4 of those classes.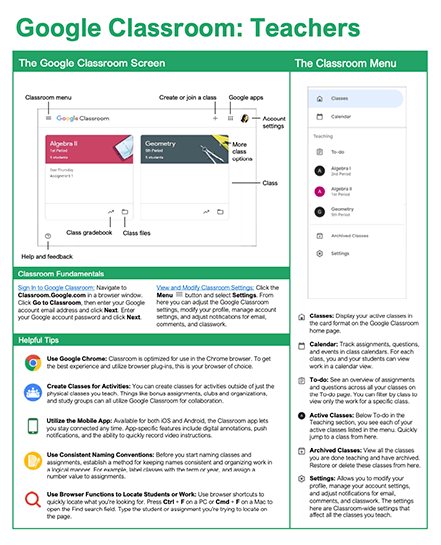 FREE Quick Reference
Click to Download
Free to distribute with our compliments; we hope you will consider our paid training.