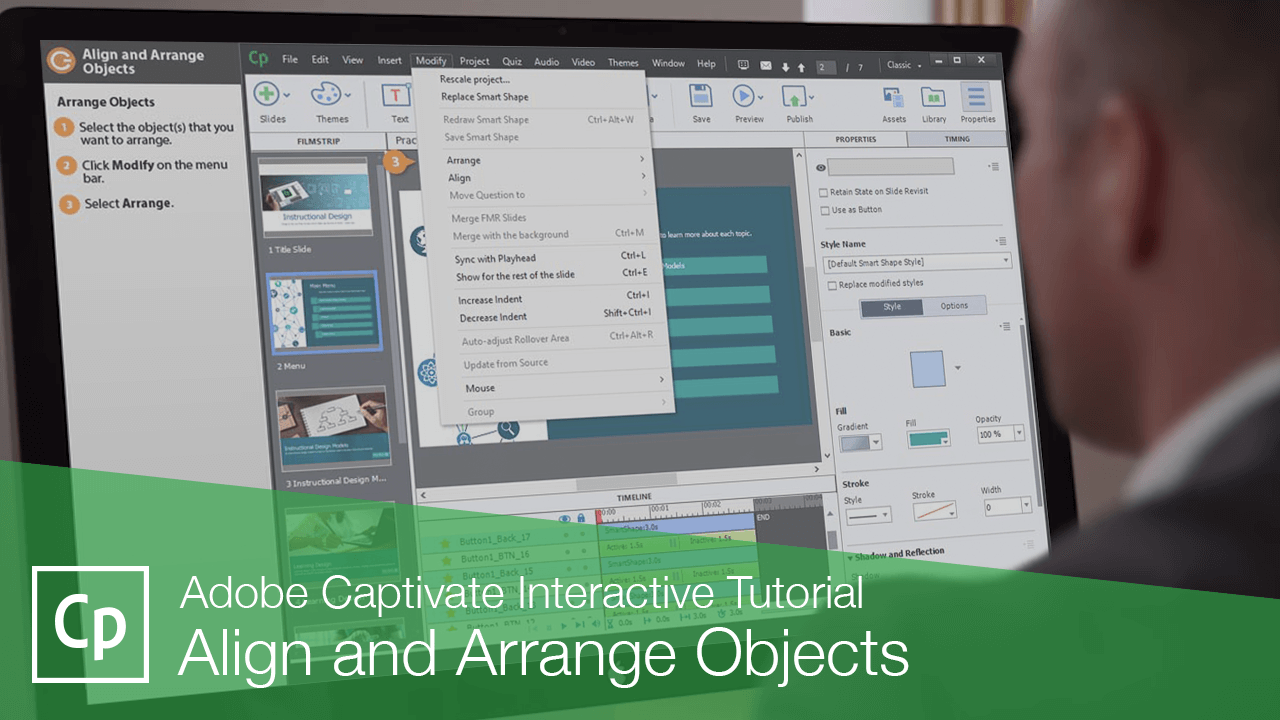 If you've placed several objects onto a slide, you can automatically align them together instead of manually moving them into place.
Every object on a slide has a place in the layer order, which you can see represented on the timeline. Objects on higher layers will appear in front of objects on lower layers whenever they overlap.
Select the object(s) that you want to arrange.
Click Modify on the menu bar.

Select Arrange.
Select an arrangement option.
You can also arrange objects relative to each other while moving them around on the side using the smart guides. These guidelines appear when you drag one object near the center or edge of another nearby object.
Click and drag an object using the alignment guides that appear based on other objects on the slide.
Release the object while snapped to one of the guides.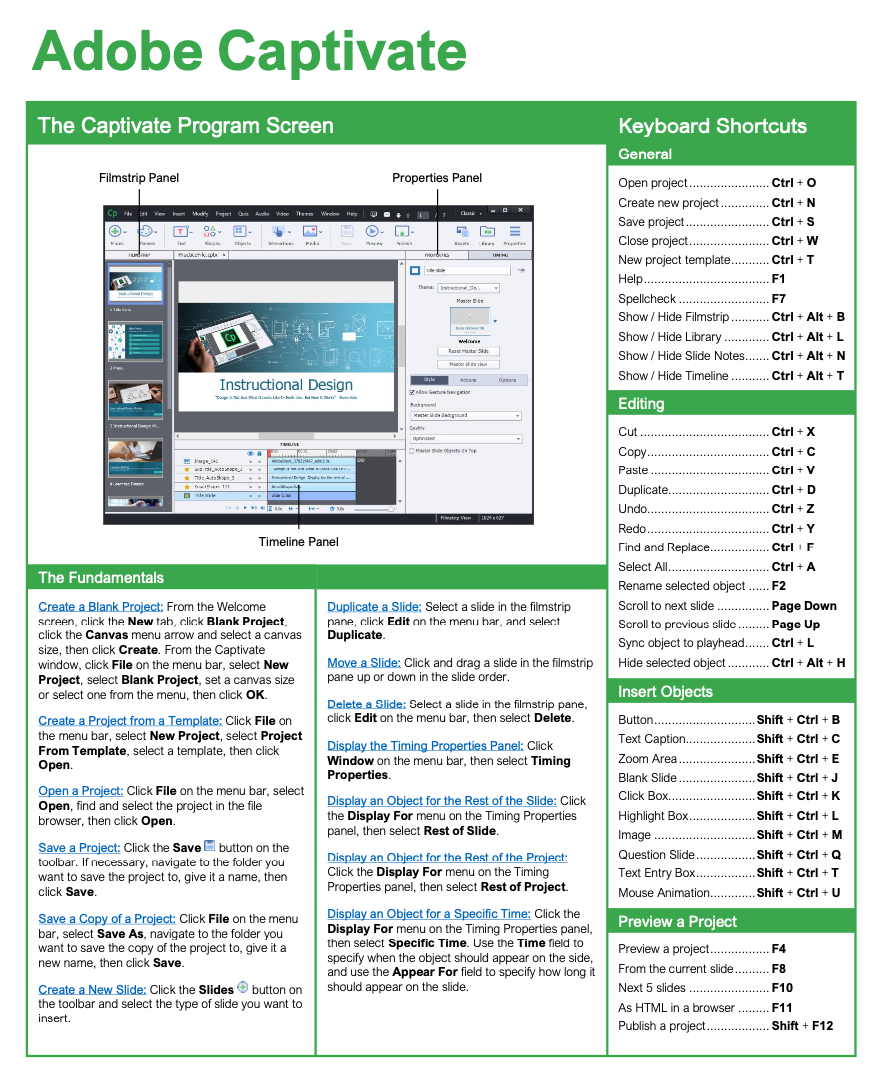 FREE Quick Reference
Click to Download
Free to distribute with our compliments; we hope you will consider our paid training.