Skype for Business
Learn by doing—not watching—with interactive simulations.
Course Includes
Certificate of Achievement
Interactive Tutorials
Skills Assessments
What you'll learn:
Chat with your colleagues, one-on-one or an entire team.
Join and collaborate in voice and video meetings
Share your screen with others.
Change your online status.
Try sample lessons in the course outline shown below!
Proven Learning Method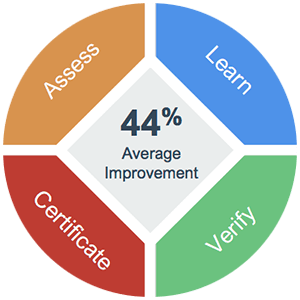 Skill
Assess
Learn
Verify
Improvement

Skype for Business

Complete Course to Display Score

Sign In and Out

Click To Try

Not Started
Not Started
Not Started

Understand the Screen

Not Started
Not Started
Not Started

Change your Presence

Not Started
Not Started
Not Started

Update Your Status

Not Started
Not Started
Not Started

Set Your Location

Not Started
Not Started
Not Started

Conversation History

Not Started
Not Started
Not Started

General Settings

Personal Settings

Contacts List

Status Preferences

Add a Picture

Update Phone Numbers

Alert Settings

IM Settings

Ringtones and Sounds

Default Save Location

Contacts

Subscribe to unlock

Contact Views

Search, Add, and Remove Contacts

Create Groups

Change Contact Relationships

Email a Contact

Send an IM

Respond to an IM

Tabbed Conversations

Multiple Contact IM

IM from Office

Audio and Video

Send a File

Calls

Subscribe to unlock

Set Default Devices

Place Calls

Receive Calls

Invite Additional Contacts

Transfer Calls

Voice Mail Greeting

Send a Call to Voice Mail

Check Messages

Call Forwarding

Set up a Camera

Place Video Calls

Receive Video Calls

Meetings

Subscribe to unlock

Schedule Meetings

Join a Meeting

Impromptu Meetings

Change Views

Meeting Options

Record Meetings

Share the Desktop

Share a Program

Share a Presentation

Share a Whiteboard

Polls

Q and A

Take Notes with OneNote