Everything You Need to Teach Computers
Bite-sized lessons focus on a single skill & take only 3 to 5 minutes to complete.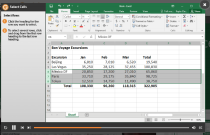 Interactive eLearning
Learn by doing—not watching—with interactive simulations that give students hands-on experience of using real software!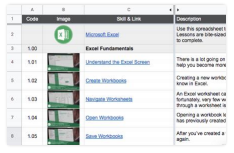 Build Your Own Courses
Copy links to the topics you want to share or teach from our Topic Spreadsheet.
Download For:
Google Sheets
Microsoft Excel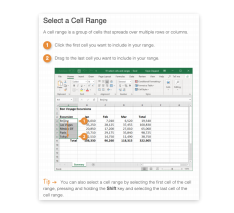 Step-by-step Courseware
Fully illustrated, simple to follow lessons.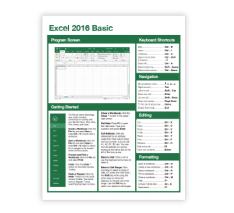 Free Quick References
Free to download and distribute with our compliments!